Company Mission – To treat every customer like the first customer that you had. Do the best job each time and give a fair price that's competitive based on the job that you are going to deliver. Treat all customers and their property with respect.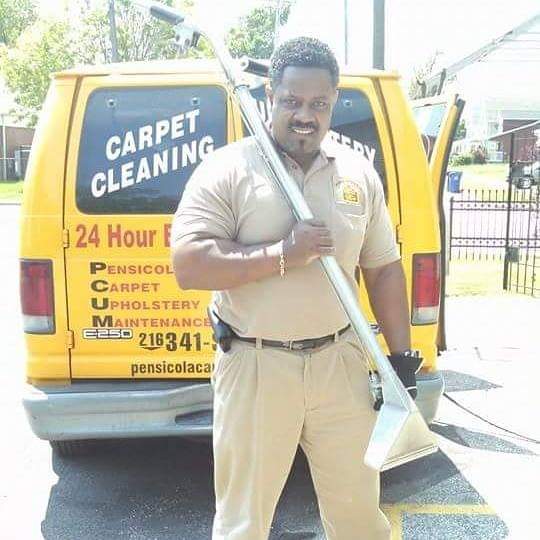 Owner Will Watts, Pensicola Carpet Upholstery Cleaning
I was born in Pensicola, Florida and grew up on the east side of Cleveland, Ohio. The first job I had was cleaning up hair at a friends barbershop. I learned early on that you must earn your keep thanks to mom! At 17 I started a pest control company to earn extra money. I did that part time for a couple of years. Early in my life I felt the need to be an entrepreneur, I just never knew in what area.
My carpet and upholstery cleaning career started after I became laid off from LTV Steel Cleveland and a friend told me about a job cleaning carpet at Sears carpet and upholstery cleaning. In my experience I have found people will call a company based on the company name.
In 1996 I started cleaning carpet and upholstery at Coit Cleaning Service Cleveland, Ohio where my carpet cleaning and upholstery cleaning skills were fine tuned. At this time I learned professional fabric knowledge on cleaning fine upholstery. During this period I decided to form my own company. It started part time until my customer base grew. I took the experience from both companies and formed Pensicola Carpet & Upholstery Maintenance. We currently have 3 trucks and 5 employees.
It's not the company It's the technician that comes out to represent the company. They must have the proper tools and knowledge to do the job. The technician must be happy with their job and the company in order to deliver a good job to you the customer.
---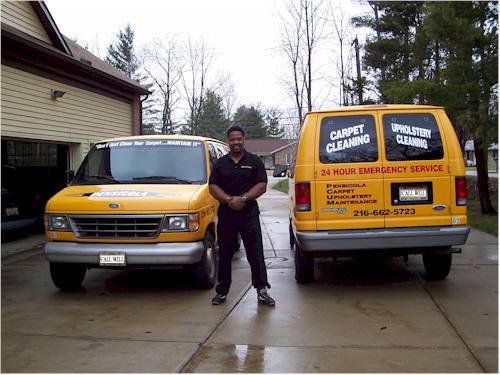 Are you using your carpet cleaning company for their name, or the job they give you?
This is our formula to make the customer happy. First a good cleaning must start with the technician that comes out to do the work. If they are not happy with their work, it will show up in their cleaning job. Second the technician must have a very high level of training and knowledge and needs to bring the proper tools. Third you must stand by your work be on time and always try and satisfy the customer. This formula works!
Pensicola's Finest, Thank you for visiting my site. My staff is highly trained and ready to service your needs. Call us today
Member of The Black Carpet Cleaning Association of Ohio
Certification – Institute of Inspection Cleaning and Restoration
Certification – Special Fabric Carpet and Upholstery
Certification – Safe Driver Awards
CERTIFIED* LICENSED* BONDED* INSURED

Don't Just Clean Your Carpet…Maintain It!